Creating short and long term value
You have an innovative healthcare solution: we help you innovate the way you go-to-market in Europe and beyond. 
We provide a needs based scalable approach BUILD
EQUITY
With a customer centric perspective, addressing investors, physicians, patients, and payers.​ SCALABLE APPROACH
Position your technology or portfolio, accelerate commercial partnership identification, boost commercial strategy. As much or as little as you may need.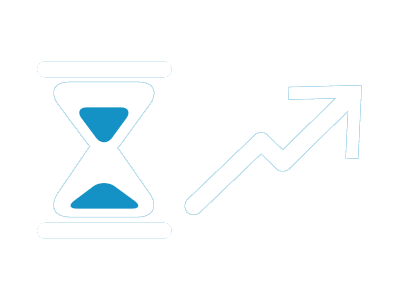 LONG-TERM VALUE
We collaborate with you to combine your innovation with highly targeted go to market approaches to generate long-term value.
Extending the reach of your team
Access our network of lifescience seniors to take advantage of your European opportunity to create incremental shareholder value.
MARKET RESEARCH, MARKET ANALYSIS
INVESTOR PRESENTATIONS & DUE DILIGENCE
Expert Guidance
EU ADVISORY BOARD & KOL MANAGEMENT
The Path To Success
MARKET PLANNING, MARKET ACCESS & PRICING STRATEGY
A Comprehensive Approach
SALES CHANNEL MANAGEMENT SALES FORCE READINESS COMMERCIAL STRATEGY
European Execution
People who have worked with us say...
"You are always there to support us when my marketing team has an extra challenge and no time!"
BONESUPPORT AG, Nasdaq-listed innovative SME
"I was really happy by the way the presentation went: all questions got answered, no grey area, sharp details but not too many… I think your did an amazing job with a challenging project"
Nestlé Research Center, Lausanne
"The sbg report was very well put together providing vast amounts of information required for our planned European market entry"
Minnesota-based Innovative Start-up
"sbg's help has worked out well – the team has really appreciated your quality help!"
Paris-based Investor
People we have collaborated with
Since 2007, sbg life sciences has had the opportunity to work with over 30 young innovators, SMEs and Multinationals in Switzerland, US, France, Nordic & more.
(Copenhagen, Denmark)
Cardiac Diagnostics
(Lausanne, Switzerland)
Microcirculation diagnostics
(Geneva, Switzerland)
Investment Partnership
(Geneva, Switzerland)
Cardiovascular Biomarkers
(San Francisco, USA)
Headache
(Lausanne, Switzerland)
Life Science Investment consulting
(Berlin, Germany)
Cardiology
Biopôle SA
(Lausanne, Switzerland)
Biopark
(Lund, Sweden)
Orthobiologics
(Minneapolis, USA)
Hypertension/Heart Failure
(Lausanne, Switzerland)
CTI Entrepreneurship Western Switzerland
(Berlin, Germany)
Ophtalmology
(Dubai, UAE)
Investment Firm
(Lausanne, Switzerland)
High end skin care
(The Hague, NL)
Gastroesophageal reflux disease
(Lausanne, Switzerland)
Ophthalmic Bio therapeutics
K Spine Inc.
(Minnetonka, MN, USA)
Spinal
(Padova, Italy)
Medical Device Technologies
(Dublin, Ireland)
Pain Management
(Napoli, Italy)
Manufacturing and Distributing of Medical Devices
(Lausanne & San Francisco)
Virtual Reality-based Stroke Rehabilitation
(Lausanne, Switzerland)
Nutrition
(Geneva, Switzerland)
Lung Emphysema
(Jerusalem, Israel)
Acute Kidney Injury
(Paris, France)
Orthopedics
(Geneva, Switzerland)
Orthopedics And Spinal
(Zurich, Switzerland)
Swiss Biotech Industry Association
(Paris, France)
Oncology & Endocrine Surgery
(Milan, Italy)
Neurological Lead Technologies